You have found the sign-up page to automatically receive MLS Listings of Power of Sales, Foreclosures and Bank Sales Alert, POS Properties for Mississauga, Toronto, Etobicoke, Oakville, Brampton and other areas north and west of the GTA as they are listed on the TREB MLS system,
You have two options on this page.  You can see the current Power of Sale Properties at this page which is updated once every 2 weeks or you can sign up below to receive an email twice per week showing new POS properties as they come on the market.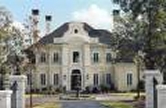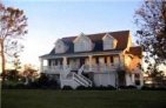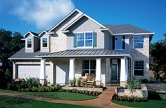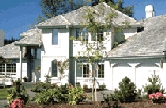 You will find that there are many types of the power of sale and foreclosure homes in Mississauga and surrounding areas.  The homes pictured above are similar to many home styles that you will find here in Mississauga and just outside of the GTA.  Let me show you how you can find these types of Power of Sale homes and show you how you can afford to move up to your dream home.  Please email me at mark@mississauga4sale.com  Or, you may use this form to sign up to my POS newsletter.You will often see advertisements about Court Auctions, Pre-Forclosures, Homeowners in Bankruptcy, HUD Homes, VA Homes, Government homes and similar sounding wording.  In my experience, some of these types of investment property opportunities come out of the US and are not as common here in Ontario.  In our trading area, most of the POS, Tax Sale properties or foreclosure properties are put on the MLS.  The reason for this is that our provincial laws are very strict about the procedure and marketing of a power of sale property and the company or person who is initiating the power of sale must do their best to obtain what is called TRUE market value as opposed to fair market value for the property, otherwise if the property is sold too far under TRUE market value, the owner could sue them for the difference.
---
(Some area restrictions may apply)

You may wish to learn more and read a very detailed analysis of Power of Sale Properties


Power of Sale and Tax Sale properties – questions and answers

---
Mississauga MLS Real Estate Properties & MLS.CA Homes for Sale  | Privacy-Policy | Guarantees |All Pages including SiteMap, Mississauga Real Estate Blog all maintained by A. Mark Argentino,

mark@mississauga4sale.com Copyright © A. Mark Argentino, P.Eng., Broker, RE/MAX Realty Specialists Inc., Brokerage, Mississauga, Ontario, Canada L5M 7A1 (905) 828-3434 First created – Tuesday, July 16th, 1996 at 3:48:41 PM – Last update of this page: Tuesday, January 23rd, 2018
In this Mississauga, (Erin Mills, Churchill Meadows, Sawmill Valley, Credit Mills and or Meadowvale ) Ontario Canada Real Estate Property web site you will find information regarding: