You are here:
True Market Value and Power of Sale Properties and Bank Sales

When a property is sold using the power of sale provisions contained in a mortgage the bank/mortgagee must price the property according to "True Market Value"
The bank must take precautions to sell the property and obtain 'true' market value. True market value only exists in Power of Sale procedure and means that you can prove it.
The method to prove true market value is by using two appraisals of the property. It's what the 'experts' say is the value and their analysis and estimate of market value is the value used. The bank needs two appraisals to defend the sale price achieved and to prove the bank sold the property for true value, not necessarily market value. Market value is defined as the price a property will sell for given an informed buyer and seller not under any duress. Read the long definition of "Fair" Market Value. Since the parties of a sale under powerof sale may be under duress, this is why true market value is utilized.
| POS Overview | Bank Options | Legal Aspects| Standard Charge Terms | POS Considerations | Quit Claim | Foreclosure | Power of Sale | Issues | Sale Price | POS Process | POS appropriate? | Clauses in Offer | How will Mark Protect you? | Conclusion | Power of Sale Properties from our company
Use the form below and you will receive your FREE list of all the Power Of Sale | Estate Sale | Fixer Upper properties from ALL the Real Estate Companies across the GTA matching your specific criteria - You may for More Information & Save Thousands of Dollars. Receive ALL New Listings That Match Your Home Buying Criteria e-mailed to you free of Charge.
If you receive these notices first you will be the first to see the property, before most other buyers. We are then able to help you negotiate the lowest possible price when you purchase through us!

You may use this form to subscribe to automatically receive power of sale and bank sale listings in Mississauga, Oakville and the GTA.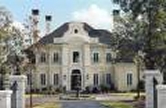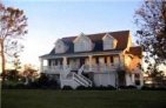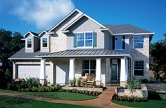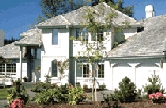 You will find that there are many types of the power of sale and foreclosure homes in Mississauga and surrounding areas. The homes pictured above are similar to many home styles that you will find here in Mississauga and just outside of the GTA. Let me show you how you can find these types of Power of Sale homes and show you how you can afford to move up to your dream home. Please email me at info@mississauga4sale.com Or, you may use this form to sign up to my POS newsletter.
---
Would you like to read about pre-foreclosure properties?
(Some area restrictions may apply)
Back to main menu
Power of Sale and Tax Sale properties - questions and answers
Read a very in-depth analysis of Power of Sale and Foreclosure remedies
Read more about obtaining power of sale and bank sale information for Toronto and the GTA
Read more about TAX SALE Properties
Mississauga MLS Real Estate Properties & MLS.CA Homes for Sale | All Pages including Mississauga Real Estate Blog all maintained by info@mississauga4sale.com Copyright © A. Mark Argentino, P.Eng., Broker, RE/MAX Realty Specialists Inc., Brokerage, Mississauga, Ontario, Canada L5M 7A1 (905) 828-3434 Google First created - Tuesday, July 16th, 1996 at 3:48:41 PM - Last Update of this website: Thursday, July 4, 2019 8:18 AM
At this Mississauga, (Erin Mills, Churchill Meadows, Sawmill Valley, Credit Mills and / or Meadowvale ) Ontario, Canada Real Estate Homes and Property Internet web site you will find relevant information to help you and your family.