In this web site you will find information on Real Estate Secrets, Mississauga Listings, How to save $5000 when you sell, Tips on Selling or Buying a home, Homes for Sale, Average Prices (Graph Updated Monthly), Interest Rates from 1979 to date
How to sell a home?, Buying a Home?, FREE Brochures, Are You an Engineer?, 20 Questions to ask your Agent BEFORE you sign on the bottom line!, Mark's Seven Guarantees
Why Choose Mark?, Mississauga Schools and Links, 79 Ideas to get You more money when you sell!, Companies Mark has helped, Best Mortgage Rates, Want a guaranteed sale?, Mark's Links, City of Mississauga, Free Brochures, Mississauga, Oakville and Toronto prices, subscribe to Mark's monthly newsletter, homes wanted, privacy statement, a site map and more!
SELLER Information Centre (Below are 19 Quick Links to Help You)
How Can Mark Help You?

The " TRUTH " about Home Selling
TRUTH The TWO truths in real estate are very simple and can be found here

TRUTH The majority of real estate transactions take place with the assistance of a real estate agent, and for good reason. Working with a professional real estate agent is the most efficient and cost effective means of selling your home and can help make your move an easy, hassle-free experience.

You wanted Real Estate Information?
You came to the right place!

---

Welcome To A. Mark Argentino's Home Page of
Excellent Real Estate Advice & Information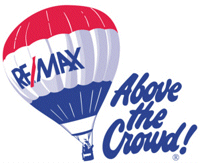 RE/MAX ® Realty Specialists Inc.
2691 Credit Valley Road
Mississauga, Ontario, Canada
L5M 7A1
Or call A. Mark Argentino right now at 905-828-3434
Guaranteed Real Estate Service - "My reputation depends on it!"

Contact Mark by E-mail
---
NO-Frames Version - Click Here
---
To receive Mark's monthly newsletter, just Click here Monthly Newsletter

---
You will also find information on this website regarding: real estate secrets, listings and homes for sale in mississauga, listings, main page, oakville, etobicoke, toronto, free, pictures of homes, buyer broker, resume, billboards, residential listings, rentals, land, farm, re/max and more, keep searching below and please bookmark this page! Thanks, Mark
Mississauga MLS Real Estate Properties & MLS.CA Homes for Sale | All Pages including Mississauga Real Estate Blog all maintained by info@mississauga4sale.com Copyright © A. Mark Argentino, P.Eng., Broker, RE/MAX Realty Specialists Inc., Brokerage, Mississauga, Ontario, Canada L5M 7A1 (905) 828-3434 Google First created - Tuesday, July 16th, 1996 at 3:48:41 PM - Last Update of this website: Thursday, February 1, 2018 9:30 AM
At this Mississauga, (Erin Mills, Churchill Meadows, Sawmill Valley, Credit Mills and or Meadowvale ) Ontario, Canada Real Estate Homes and Property Internet web site you will find relevant information to help you and your family.
---
Real Estate Market Watch Newsletter
Why Subscribe?
You will receive valuable Real Estate information on a monthly basis - such as: where to find the 'best' mortgage interest rates, Power of Sale Properties and graphs of current house price trends. Plus, you will pick up ideas, suggestions and excellent real estate advice when you sell or buy your next home. Read Past Newsletters before you decide
Privacy-Policy