See more Google Maps at this website
· Townhomes in Erin Mills
· NEW!Churchill Meadows Townhomes
· All Mississauga Townhomes
· Townhomes in Meadowvale
· Townhomes Central Mississauga
· All Condos in Mississauga
· Condos in West Mississauga
· Condos near #10 and Eglinton
· Condos South&East of Square1
· Condos Square One & Webb Dr
· My Recent Sales
· My Listings Only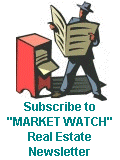 Shown below are the condominium buildings near Hurontario (Highway #10) and Eglinton areas of Mississauga that are located on the google map on the left. You may click the balloon on the map for more details, or you may click the corresponding capital letter below to see where the listing is on a large google map. You may also click the link below each address for more details of the listing
---
Click any letter below to see a very detailed map to each corresponding property in a new window.
X
X
X
X
X
X
X
X
X
X
X
X
X
R click R to see map to Mark's office
Mark Argentino's Office
2691 Credit Valley Road, Unit 101
Streetsville, ON L5M 7A1, Canada
(905) 828-3434
RE/MAX Realty Specialists Inc.
Map to Mark's office
If you need any more details you may email me or see all the features and pictures for each of my listings by clicking the balloon or this link

See more Google Maps at this website
· Townhomes in Erin Mills
· NEW!Churchill Meadows Townhomes
· All Mississauga Townhomes
· Townhomes in Meadowvale
· Townhomes Central Mississauga
· All Condos in Mississauga
· Condos in West Mississauga
· Condos near #10 and Eglinton
· Condos South&East of Square1
· Condos Square One & Webb Dr
· My Recent Sales
· My Listings Only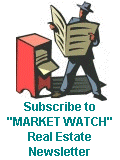 This code on this page is copyright by Mark Argentino, absolutely no duplication is allowed. It has taken many hours and days to create this work and you may not use it in any way without my express written consent. Read more about copyright at this site . Your IP Address. Are you still unclear about this?