You are here:
This page shows Mississauga Power of Sale Properties, Mississauga's Latest Bank Sales, Mississauga and West GTA Only - Foreclosures, Power of Sales, Mortgage Foreclosures, Distress Sales, Tax Sale Properties, Trust Company and Lenders and Private Mortgagee Sales
This page shows Power of Sale Listings included throughout all of Mississauga
NOTE: Please understand that these are not my personal POS listings, but other brokerage listings that you have requested and that I can show to you. The links on this page and all the contents of this page are for people who have specifically asked to be signed up to receive listings from my power of sale newsletter, if you have not asked for these listings and signed up to my newsletter, then you must. Read more here: POS disclaimer These POS listings below are not my personal listings, but POS listings by the brokerage that I work for and from other brokerages across the GTA.

The most current Power of Sales and Bank Sales listings for Mississauga can be found in the window below:

The window below shows the latest (as of February 12, 2018 ) Mississauga Power of Sale Properties from Mississauga, Brampton and Caledon (Peel Region only)
ALL POS Peel W zones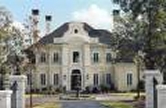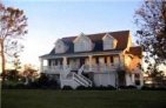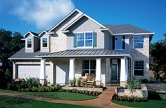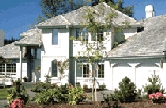 You will find that there are many types of the power of sale and foreclosure homes in Mississauga and surrounding areas. The homes pictured above are similar to many home styles that you will find here in Mississauga and just outside of the GTA. Let me show you how you can find these types of Power of Sale homes and show you how you can afford to move up to your dream home. Please email me at info@mississauga4sale.com Or, you may use this form to sign up to my POS newsletter.
---
---
In order to receive daily power of sales and bank sales listings, please fill out the form further below.
Power of Sale and Tax Sale properties - questions and answers
Power of Sale and Tax Sale properties - questions and answers
You may want power of sale properties from Toronto, Oakville, Brampton, Burlington, Georgetown, Milton, Etobicoke and other areas such as Aurora, Newmarket, Barrie and others. Please send me an email request and I will sign you up to receive those listings too.
Use the form below and you will receive your FREE list of all the Power Of Sale | Estate Sale | Fixer Upper properties from ALL the Real Estate Companies across the GTA matching your specific criteria - You may for More Information & Save Thousands of Dollars. Receive ALL New Listings That Match Your Home Buying Criteria e-mailed to you free of Charge.
If you get these notices first you will be the first to see the property, before most other buyers. We are then able to help you negotiate the lowest possible price when you purchase through us!

What is a Power of Sale Property?

In Ontario when a borrower defaults on a home mortgage, the bank/lender most often attempts to recover its losses by selling the property using the Power of Sale clause contained in the mortgage. Due to legal fees, foregone interest and other property expenses, the estimated losses to the bank for Power of Sale properties can range from 10 percent to 30 percent of the outstanding loan balances. There are other variables that can affect the losses or costs when a property is sold via power of sale such as the deterioration of the property and the time it takes to process the paperwork.

Definition of Power of Sale: A clause commonly inserted in a mortgage and deed of trust that grants the creditor or trustee the right and authority, upon default in the payment of the debt, to advertise and sell the property through any means at it's disposal, usually MLS in Ontario or at public auction, without resorting to a court for authorization to do so.

Once the creditor is paid out of the net proceeds, the property is transferred by deed to the purchaser, and the surplus, if any, is returned to the debtor. The debtor is thereby completely divested of any interest in the property and has no subsequent Right of Redemption (recovery of property by paying the mortgage debt in full).

You will often see advertisements about Court Auctions, Pre-Foreclosures, Homeowners in Bankruptcy, HUD Homes, VA Homes, Government homes and similar sounding wording. In my experience, some of these types of investment property opportunities come out of the US and are not as common here in Ontario. In our trading area, most of the POS, Tax Sale properties or foreclosure properties are put on the MLS. The reason for this is that our provincial laws are very strict about the procedure and marketing of a power of sale property and the company or person who is initiating the power of sale must do their best to obtain what is called TRUE market value as opposed to fair market value for the property, otherwise if the property is sold too far under TRUE market value, the owner could sue them for the difference.
Current Mortgage Rates of two major lenders in Canada, please check with their website to confirm current mortgage interest rate
Today's Mortgage Rates
Term
Rate
1 Yr closed
3.34%
2 Yr closed
3.59%
3 Yr closed
4.15%
4 Yr closed
4.89%
5 Yr closed
5.14%
5 Yr Variable
3.47%
5 Yr Open
Variable (+1.8%)
5.27%
Current Bank of
Canada Prime Rate
1.25%
Current Bank
Lending Prime Rate
3.45%
See Best Rates
(Some area restrictions may apply)
Back to main menu
Read more about obtaining power of sale and bank sale information for Toronto and the GTA
Power of Sale and Tax Sale properties - questions and answers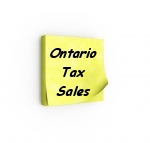 Mississauga MLS Real Estate Properties & MLS.CA Homes for Sale | All Pages including Mississauga Real Estate Blog all maintained by info@mississauga4sale.com Copyright © A. Mark Argentino, P.Eng., Broker, RE/MAX Realty Specialists Inc., Brokerage, Mississauga, Ontario, Canada L5M 7A1 (905) 828-3434 Google First created - Tuesday, July 16th, 1996 at 3:48:41 PM - Last Update of this website: Monday, February 12, 2018 8:49 AM
At this Mississauga, (Erin Mills, Churchill Meadows, Sawmill Valley, Credit Mills and or Meadowvale ) Ontario, Canada Real Estate Homes and Property Internet web site you will find relevant information to help you and your family.