How does the Bank of Canada set the interest rate and how does the Bank Rate affect the mortgage interest rates?

These are all good questions! If you are a little confused, so are many others. It's somewhat complicated and I'll try to explain to you the different rates and how they affect your interest rate.
There are many rates: the Bank Rate | Target Rate | Bank of Canada Prime Rate | Prime Rate | no wonder it's so confusing! Let's look at one at a time.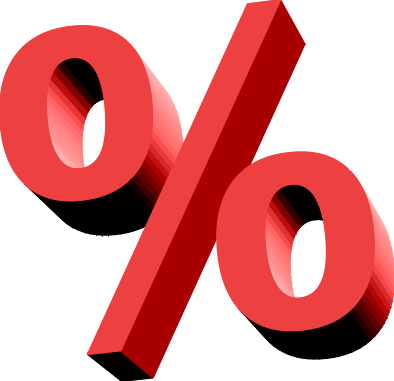 Bank Rate or the Target Rate
The Bank of Canada's target rate is the interest rate that the Bank of Canada sets for the major financial institutions to use when lending one-day (overnight) funds to each other. As of December 17, 2018 the Bank Rate or Target Rate was 1.75%
The image on the right should show the current bank rate:
You will read in the news about this rate when the Bank of Canada makes a rate announcement. The target rate therefore sets the "overnight lending rate" and is often referred to as the Bank's key interest rate or key policy rate or the target rate.
Changes in the target rate influence other interest rates as well, such as those for consumer loans and mortgages.
Back in November 2000, the Bank introduced a system of eight "fixed" dates each year on which it announces whether or not it will change the target rate.
Strictly speaking, the Bank Rate and the Target Rate and the Bank of Canada Prime Rate are all the same, it's only the Prime Rate that is different, keep reading!
The Prime Rate is the rate that you are most commonly are interested in following, because this rate is what affects the rate you pay for loans and mortgages.


The major banks in Canada typically charge their best customers about 2% above the Bank of Canada "Bank Rate" or "target rate" for an unsecured line of credit. The Bank of Canada Prime Lending Rate now stands at 3.95% (As of December 17, 2018 the Target rate was 1.75% which means that the Prime Rate that we consumers see most often would be expected to be 3.25% BUT, the banks in Canada are now charging about 2.2% above prime, so you will frequently see the bank prime rates of 3.95% - as I said, this is unusual as it's now more than 2.0% higher and has been in place since about mid 2015)


The Prime Rate is also a reference interest rate that is used as a basis for quoting other lending rates, such as variable-rate mortgages, lines of credit and fixed mortgage rates.


In previous years and decades the Prime Rate was the rate at which financial institutions lent money to their best customers. This is no longer necessarily the case. Now financial institutions will lend at prime or even less than prime to new or existing customers to obtain or keep their business.
Bloomberg news has a fabulous interactive graph that you can see different historical views of prime rates and this can be seen here.
More information on rates
Bank Prime Rate means "best" and this is the rate that banks charge their absolute best customers for loans, which is usually only other lending institutions. read more
Changes in the Bank of Canada prime rate influence changes in other interest rates, including variable interest rate mortgages. This "bank rate" rate fluctuates based on economic conditions.
Some mortgage companies offer interest rates starting at Prime minus .1% (or more) as an incentive to borrow from them! These are known as "SUB PRIME" Mortgages and we know what happened in the US when too many sub-prime mortgages were given out in the mid 2000's One of the dangers with sub-prime mortgages is when they come due too early in the mortgage term and rates have increased, it's difficult to make the change to much larger payments. Read more about Sub-Prime Mortgages
For example, see the
Royal Bank Prime Rates
Bank of Canada Prime rates found here
Partial Source: Bank of Canada
Latest Overnight Rate Forecast
The Bank of Canada's overnight target has a direct impact on variable mortgage rates.
Today's Mortgage Rates
Term
Rate
1 Yr closed
3.64%
2 Yr closed
3.89%
3 Yr closed
4.45%
4 Yr closed
5.04%
5 Yr closed
5.34%
5 Yr Variable
3.97%
5 Yr Open
Variable (+1.8%)
5.77%
Current Bank of
Canada Prime Rate
1.75%
Current Bank
Lending Prime Rate
3.95%
See Best Rates
Historic Prime rates
| | | | | |
| --- | --- | --- | --- | --- |
| Bank | 2011 | 2012 | 2016 | 2017 |
| BMO | 2.00 | 3.50 | 2.70 | 2.95 |
| CIBC | 2.00 | 2.25 | 2.70 | 2.95 |
| NBC | 2.00 | 2.75 | 2.70 | 2.95 |
| RBC | 2.00 | 3.00 | 2.70 | 2.95 |
| Scotia | 1.50 | 2.25 | 2.70 | 2.95 |
| TD | 2.00 | 3.00 | 2.70 | 2.95 |
| Year-end Average | 2.00 | 2.75 | 2.70 | 2.95 |
| Chg vs Today | +1.00 | +1.75 | -.05 | +.25 |
(All figures are rounded to the nearest 1/4 point increment.)
You may continue to read the information on this page, and maybe you want to read about rates back in the mid 2000's


Does the Bank of Canada set all interest rates?

No. The Bank of Canada sets the "target for the overnight rate." The overnight rate is the interest rate that banks charge each other to cover their short-term daily transactions. The target for the overnight rate is a half-percentage-point band.

If, for instance, if that band is 1.25 per cent to 1.75 per cent, it means that banks will charge 1.75 per cent interest on money they lend to other banks and pay 1.25 per cent interest on money deposited by other banks. A nice setup!

The chartered banks use the overnight rate as a guide in setting their prime lending rate – the rate at which the bank's best customers can borrow money. When the central bank changes its overnight rate, it's sending a signal to the chartered banks that it wants them to change their prime lending rates. The banks always follow suit; if the central bank raises its overnight rate and a bank leaves its prime rate unchanged, it will make less profit.

The Bank of Canada does not directly set mortgage rates or credit card rates. Variable mortgage rates and other floating rate loans like lines of credit move up and down in lock step with the prime lending rate. But the rates for fixed mortgages depend more on the bond market.
Banks rely on the bond market to raise money for those kinds of mortgages. Interest rates on the bond market can move up or down more frequently than the prime rate because the bond market is far more sensitive to market fluctuations. Rates move when traders believe the central bank may be about to increase – or reduce – interest rates. You can find more about this and other Bank of Canada Monetary policies at Bank of Canada. This information is mostly from cbc.ca/news As of December 17, 2018 the Bank Prime Target Rate was 1.75%

You may wish to read more at google about how the Bank of Canada sets interest rates and it's policies
If you have any questions about bank rates or mortgage rates please
Thank you,
Mark