FIRST TIME BUYER AND INVESTMENT GUIDE

THE GREATEST TAX FREE INVESTMENT YOU WILL EVER MAKE!
INDEX

INTRODUCTION TO FUTURE HOMEOWNER

1. THE BUYING PROCESS

2. Graphical representation of the buying process

3. STEP-BY-STEP BUYING PROCESS

4. DETERMINING YOUR AFFORDABLE PRICE RANGE

5 5% DOWNPAYMENT

6 INTRODUCTION TO MORTGAGES

7 HIGH RATIO MORTGAGE INSURANCE

8 MORTGAGE APPLICATION AND PRE-APPROVALS
9 SUMMARY OF PURCHASER CLOSING COSTS

10 LAND TRANSFER TAX TABLE

11 LAND TRANSFER FUND FOR THE FIRST TIME BUYER

12 WHAT LAWYERS DO IN A REAL ESTATE TRANSACTION

13 PLAYING IT SAFE AND WAYS TO MAKE MONEY

14 RRSP HOME BUYERS PLAN

15 HOUSEHOLD BALANCE SHEET

16 HOW YOU SPEND YOUR MONEY

17 HOME INSPECTION Home Inspection Issues, concerns, tips and information

18 WHEN YOU MOVE

19 WHY RE/MAX?

20 CHARTERED BANK OF CANADA PRIME RATE

21 FACTS FOR YOUR INFORMATION

22 AVERAGE PRICE TRENDS

23 THE MLS LISTING SERVICES

24 WHY MARK ARGENTINO?

25 A MUTUAL COMMITMENT WITH YOUR APPROVAL

26 REAL ESTATE, THE BEST DECISION

27 GLOSSARY

First time buyers incentive programs in Ontario

Compliments of: A. MARK ARGENTINO, P.Eng.Broker
Business: 905-828-3434 Residence:

Prepared For: THE FIRST TIME BUYER
RE/MAX Realty Specialists Inc.
2691 Credit Valley Road,
Mississauga, Ontario L5M 7A1

---
Dear Future Homeowner:


A home is one of the precious few investments you can actually live in. It can be both a frightening experience when you are a first time or repeat buyer, unless you become better acquainted with what goes into being a homeowner.

I can help you make the right choice. That's why I put together this guide.

Each transaction is unique in itself. Although the variables can be altered by the size of the financial investment or type of real estate involved, the buying and selling process is similar. This consists of a number of tasks from identifying the property to closing a deal.

The best way to approach this is by being prepared, by actually familiarizing yourself with the various steps outlined.

We can make you the owner of the new home a lot sooner and a lot easier than you even thought possible. Trust me for the help you need along the way.


Always Accountable,


A. Mark Argentino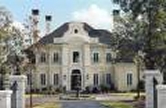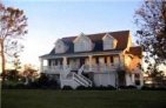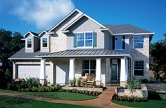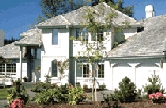 You will find that there are many types of the power of sale and foreclosure homes in Mississauga and surrounding areas. The homes pictured above are similar to many home styles that you will find here in Mississauga and just outside of the GTA. Let me show you how you can find these types of Power of Sale homes and show you how you can afford to move up to your dream home. Please email me at info@mississauga4sale.com Or, you may use this form to sign up to my POS newsletter.
---
STEP-BY-STEP BUYING PROCESS
1. Contact A. Mark Argentino.

2. Conduct an in-depth qualifying analysis to determine the price range of the property that would suit you the buyer.

3. Get a mortgage pre-approval.

4. Review the location, features and amenities you desire in a home.

5. View the most desirable properties in your price range selected from our extensive inventory of available properties on the MLS.

6. Once the ideal property is located, we engage in the process of negotiation with the vendor.

7. Once the Agreement of Purchase and Sale is accepted by the vendor, we ensure that copies to the purchaser's and vendor's solicitors.

8. Now get the mortgage commitment from the lending institution of your choice.

9. Purchaser arranges insurance coverage from the date of closing.

10. Application for Ontario Home Ownership plan rebate.

11. When the transaction becomes a binding agreement, the purchaser's solicitor searches title to determine:
(a) outstanding work orders issued by the municipality,
(b) an accurate description of lawful use of the property,
(c) restrictions as to the insurability of the property,
(d) encumbrances, liens, easements, restrictions, encroachments or other claims registered on title, e.g. undisclosed mortgages or easements, right-of-ways, etc.

12. Purchaser's solicitor verifies financing commitment with the lending institution.

13. When all searches are satisfied, the solicitors arrange with the lenders for the transfer of funds with the lenders.

14. Purchaser's solicitor contacts the utility companies and the tax department to determine amounts, if any, in arrears for closing adjustments.

15. Purchaser and vendor meet their respective lawyer to review and sign closing documents, i.e. mortgages, deeds, declaration, undertaking, etc.

16. Lawyers for both parties meet on the date of closing to exchange documents, funds and keys and register all documents on title. Note: keys on closing are normally available at 5:00 p.m. for pickup.

DETERMINING YOUR AFFORDABLE PRICE RANGE
Online qualification form is here. Online mortgage calculator can be found here. Online mortgage qualifier/Eligibility Calculator is here.
One of the most important issues when purchasing a home is to "feel comfortable" with your payment so its one thing to qualify up to your maximum but don't be house poor.

WHAT PERCENTAGE OF YOUR GROSS FAMILY INCOME ARE YOU WILLING TO SPEND IN THE FUTURE?

25% to 30% 30% to 35% 35%-40%
Excellent to Good Acceptable Average

The price of the property that a purchaser can afford depends on:
* affordable down payment
* mortgage payments supported by the borrower's income

The following guide incorporates the factors:
Actual: Example:

A. Combined Gross Annual $________ A. Gross Income = $60,000
Income (Before Tax) B. $60,000/12 = $5,000
C. $5,000 x .30 = $1,500
B. Gross Monthly Income $________ D. $1,500 x .85 = $1,275
Line A divided by 12 E. $1,275/10.32x1,000 = $123,550
F. $123,550/.75 = $164,000
C. Allowable Monthly $________ (assumes 12% interest rate with 25
Payment year amortization and 25%
Line B multiplied by .30 down payment)
or
Total Monthly Debt $________ Payment Authorization Table
Service (per thousand)
Line B multiplied by .35
Interest Monthly Payment Factors
D. Monthly Principal and $________ Rate YEARS
Interest
Line C multiplied by .85 % 15 20 25
7.00 8.93 7.69 7.00
E. Estimated Mortgage $________ 7.25 9.07 7.84 7.16
Amount 7.50 9.21 9.99 7.32
Line D divided by the Monthly 7.75 9.34 8.13 7.47
payment factor from accompanying 8.00 9.49 8.29 7.64
table and multiplied by 1,000 8.25 9.63 8.44 7.80
8.50 9.77 8.59 7.96
F. Estimated Affordable $________ 8.75 9.91 8.74 8.12
Price Range 9.00 10.05 8.90 8.28
Line E divided by .75 9.25 10.19 9.05 8.48
10.00 10.63 9.52 8.95
10.25 10.77 9.68 9.12
Individual rates may vary, check with each lender you consider. 10.50 10.92 9.84 9.29
10.75 11.06 10.00 9.45
Note: With the recent minimum down payment 11.00 11.21 10.16 9.63
of 5%, the GDS increases to 35% of the TDS 11.25 11.36 10.32 9.80
to 42%, but the minimum mortgage term is for 11.50 11.51 10.48 9.97
5 years, up to a purchase price of $250,000.

5% DOWNPAYMENT
0% down payment on federally insured mortgages is now available for any buyer who qualifies

The following criteria must be met:

* A maximum purchase of $300,000,
* Minimum mortgage term of 5 years,
* Must be owner occupied,
* A 35% GDS can be used,
* A 42% TDS can be used.

Where there is more than one CO-buyer, only one has to be a first time buyer.


INTRODUCTION TO MORTGAGES
What is a Mortgage?

A mortgage is an interest in property provided by the borrower as security for a loan.

* The borrower (mortgagor) receives funds, this is you.
* The lender (mortgagee) has an interest in the property until the loan is repaid.

Sources of Mortgages Funding

* Chartered Banks * Trust Companies * Credit Unions
* Insurance Companies * Loan Companies * Vendors
* Mortgage Brokers * Finance Companies * Price Placements

Different Types of Mortgages

Conventional Mortgages
* Loan cannot exceed 75% of the appraised value of the property.

High Ratio Mortgages
* Loan cannot exceed 95% of the appraised value,
* Must be CMHC/MICC Insured through bank or trust company.

CMHC/MICC Insurance
* Lenders are insured against loss by The Canada Mortgage and Housing Corporation.

Collateral Mortgage
* A loan secured by a promissory note and then further secured by means of a mortgage on the property.


"GETTING RESULTS IS OUR BUSINESS!"
HIGH RATIO MORTGAGE INSURANCE
When a mortgage exceeds 75% of the sale price of a property, the borrower is required to pay for insurance which protects the lender. The minimum down payment is calculated using the following formula:

* 90% of the first $180,000.00
* 80% of the balance

The insurance premium is calculated on a sliding scale based on the amount of mortgage as follows:

Mortgage Amount Insurance Premium

75% up to 79.9% 1.25%
80% up to 84.9% 2.00%
85% up to 90% 2.50%
90% up to 95% 2.50-3.00%*

* If there are multiple advances.

Here are a two examples showing the mortgage insurance premium being added to the mortgage (or being paid on closing) and a convention first mortgage at a rate of 10%.

Example 1 Example 2

High Ratio Conventional

Sale Price $220,000 Sale Price $220,000
10% Down payment $ 22,000 25% Down payment $ 55,000
Balance $198,000 Balance $165,000
NHA & Insurance $ 4,950
$202,950
1st mortgage 1st mortgage
@ 10% pays $ 1,811.37 @ 10% pays $ 1,475.10
per month P&I per month P&I


"GETTING RESULTS IS OUR BUSINESS!"
MORTGAGE APPLICATION AND PRE-APPROVALS
The first step in purchasing a home even before you go looking is to be "Pre-Qualified", either by us, a broker or a bank of your choice, this way you don't use valuable time looking at homes where you can't afford the payments and secondly, you don't purchase a home you cannot afford. To be qualified, the following must be done:

HOW TO APPLY FOR A MORTGAGE


Whether you are applying for a pre-approved mortgage or a mortgage after your home is purchased, we require the following items:

1. Signed application -- outlines your assets, liabilities, job history and income.
2. A copy of the Agreement of Purchase and Sale.
3. Letter of income from employer or last 3 years tax returns if commission, or last 3 years tax returns and 3 years financial statements if self employed.
4. Copy of MLS listing and survey of the house.
5. Cheque for appraisal of the house.
6. Verification of the amount down payment
7. They obtain a credit bureau, review your credit history and how previous and present debts are paid.
8. They consider your job stability.
9. If incomes, credit ratings and debt ratios are acceptable, they inspect the property you purchased.
10. If approved, a commitment letter is issued outlining the approval terms and conditions.
11. If all information is available to the bank, then a quick approval turnaround can be provided.

MORTGAGE PRE-APPROVALS

1. We can help arrange a "Pre-Approval Certificate".
2. The "Pre-Approval Certificate" approves you in advance for a fixed mortgage amount and the interest rate for a set period of time.
3. There is no cost or obligation to obtain a Pre-Approved mortgage.
4. Knowing what you can afford and being approved for a set mortgage amount is something to consider before buying a home.
5. A "Pre-Approved Certificate" saves you time and stress and allows you to look for a home to buy in the price range you can afford.
6. The approval will be subject to a satisfactory appraisal of the property that you buy.


SUMMARY OF PURCHASER CLOSING COSTS
1. Survey - If the vendor should not provide you with a survey that is acceptable to the lender, a new survey will cost approximately $750.00 and up.

2. Land Transfer Tax - Payable on all purchases. See chart on the next page.

3. Legal Fees - Legal fees vary according to the lawyer. Make sure what the fee includes. Approximately $475-$750 and up plus disbursements.

4. Disbursements - There will be other costs which the lawyer will have to pay on your behalf, i.e. registration fees, photocopying, postage, fax, etc. Approximate cost is between $200-$300.

5. Statement of Adjustments - Purchaser and vendor are each responsible for their share of taxes, fuel, maintenance fee and utilities.

6. Insurance - Insurance vary from one insurance company to another. Contact your broker for rates. (See playing it safe.)

7. Mortgage Application - Processing fee is approximately $150.00.

8. Mortgage Appraisal - Cost is approximately $150.00.

9. G.S.T. - Most residential resale homes are exempt from HST (GST+PST). Most services with the transaction will be subject to HST (GST+PST), i.e. lawyer's fees, appraisal processing fee, home inspections, insurance, moving costs. Note: Substantially renovated houses are subject to HST (GST+PST) if purchased from the builder/renovator. There may be other costs associated with purchasing property. This is a general guide only.

Example for a $200,000 purchase:

Fees Other Potential Fees

Land Transfer Tax $1,725.00 Survey $750.00
Legal Fee 475.00 Insurance $600.00
Disbursements 200.00
Mortgage Application 150.00
Mortgage Appraisal 150.00
CMHC Application Fee 235.00
Registration of Mortgage 200.00
$3,135.00
GST on Services 98.70
(Not on Land Transfer Tax) $3,233.70

TOMORROW'S DREAM IS TODAY'S REALITY
LAND TRANSFER REFUND FOR FIRST TIME BUYER
Note: This plan may no longer in effect under certain circumstances, but may come back soon. The Land Transfer Tax (LTTX) refund system is provided by the Ontario Government. It is a benefit to individuals attempting to purchase their first home.

The refund will be available for:

* real estate transactions to first-time home buyers who have open a OHOSP plans, and
* who either would qualify for OHOSP tax credit in the year their plan is released for the purchase of a home or have received OHOSP tax credit in either of the preceding two years.

Full Refund of the land transfer tax will be provided to eligible purchasers of a home prices up to $150.00.

Partial Refund will be provided to eligible purchasers of homes priced between $150,000 and $200,000.
ELIGIBILITY Eligibility for the refunds will be limited to residents of Ontario at the time of purchase, who are 18 years of age or over, who have not previously owned an interest in an eligible home anywhere, and who either would qualify for OHOSP tax credit in the year their OHOSP is released for the purchase of a home or have received OHOSP tax credit either of the preceding two years.

Eligible homes for the (LTTX) refund will be those that are qualifying eligible homes for OHOSP purposes (residential/owner occupied).

For a home with a purchase price of $150,000 or less the OHOSP plan holder is entitled to a LTTX refund up to $1,225.

For houses priced between $150,000 to $200,000 the graduated amount of the refund is shown in the following table:
Value % of Refund

Up to $150,000 100%
$150,001 to $155,500 90%
$155,501 to $161,000 80%
$161,001 to $166,500 70%
$166,501 to $172,000 60%
$172,001 to $177,500 50%
$177,501 to $183,000 40%
$183,001 to $188,500 30%
$188,501 to $194,000 20%
$194,001 to $200,000 10%

Note: Individuals with income of less than $40,000 and married couples with combined incomes less than $80,000 can benefit. For further inquiries, call 1-800-263-7965.



WHAT A LAWYER DOES ON A REAL ESTATE TRANSACTION


There are more than 100 different things to be done on a sale, and as many as 200 on a purchase. The following is a brief list of 10 of the most important ones for each transaction.
On a Sale:
On a Purchase:
1. Review Agreement of Purchase and Sale with the Vendors.
1. Review Agreement of Purchase and Sale with the Purchaser.
2. Contact Tax Department, tenants and utilities to obtain current information for preparation of Statement of Adjustments.
2. Determine how Purchaser wishes to take title, his intended use of the property and how he intends to finance the transaction.
3. Prepare new deeds in favour of purchasers; and all related statements, warranties, affidavits and undertakings to be signed by vendor.
3. Conduct full search of title, taxes, executions, utilities and compliance with relevant By-laws.
4. If rental property, prepare notice to tenants and acknowledgments regarding rental terms.
4. After conducting searches, prepare letter of all requisitions on title to the vendor's solicitor.
5. Obtain mortgage pay-out or assumption statement from the Bank.
5. Check on survey, insurance and any tenancies.
6. Answer letter of requisition from the Purchaser's Solicitors and clear all title problems including mortgages, liens and executions.
6. Prepare mortgage documentation for the Bank, including all necessary affidavits.
7. Meet with Vendors to sign and explain all documents.
7. Meet with purchasers to sign and explain all documents.
8. Attend at Registry Office on day of closing with solicitor for purchasers and exchange deeds for a certified cheque.
8. Obtain down payment monies from purchasers and mortgage monies from bank and convert to a certified cheque payable to the vendors.
9. Pay out outstanding mortgages, real estate commission and pay over balance to vendors.
9. Attend at registry office on day of closing to conduct final sub-searches, register deeds, mortgage and exchange money for keys with vendor's solicitor.


10. Discharge mortgages on title and submit final report to vendors.
10. Turn over keys to purchasers and complete certificate of title reports to purchasers and bank.

PLAYING IT SAFE AND WAYS TO SAVE MOVE


.WHAT INSURANCE IS REALLY NECESSARY?
1. Mortgage Life Insurance - In the event of the death of the owner of a home, the balance owing on the mortgage is covered by mortgage life insurance, a form of term life insurance.

2. Fire Insurance - No on plans or expects a fire to happen to them, but it is possible and fire insurance on any dwelling is an absolute necessity.

3. Third Party Insurance - Civil liability or third party insurance is highly recommended to cover your personal liability in the event that a visitor to your property sustains on injury. It protects you if the visitor sues you for damages.

WAYS TO SAVE MONEY
1. If you feel the rates are coming down, take out a convertible mortgage and lock into a lower rate later, no penalty, no renewal fee.

2. A closed mortgage contains prepayment features of 10% + 10%

- pay up to 10% of the original principal once each calendar year -- pay down goes directly to mortgage principal

- increase regular mortgage payment up to 10% once each calendar year

3. We offer Weekly, Bi-Weekly, Semi-Monthly and Monthly Payments.

4. The greater the payment frequency (weekly, Bi-Weekly), the quicker your mortgage will be repaid and saves you money.

5. Reduce the number of years on your mortgage amortization -- from 25 years to 20 years.

6. Have an open mortgage -- allows for lump sum payments or total payment of your mortgage with no extra penalties.


"GETTING RESULTS IS OUR BUSINESS!"


RRSP HOME BUYERS PLAN
Effective until March 1995, although the plan may be extended. This allows you to withdraw up to 20,000 from your RRSP to purchase or build.

Criteria

The first-time buyer or existing home owners must enter into an agreement to buy or build a qualifying home and withdraw the funds from their RRSP before March 1st, 1993. The deadline for closing the deal is September 30, 1993. If your closing extends past this date, the plan may be canceled.

What is a Qualifying Home?

The home must be in Canada. Never previously owned by the purchase or his/her spouse. Must be principal place of residence.

How to Participate in the Plan?

* Complete a Home Buyer Plan withdrawal application form T1036 available from Revenue Canada.
* Once approved, then the issuer can withdraw the funds from their RRSP without any taxes being withheld.

What is the Maximum Withdrawal?

* The Limit is $20,000 per eligible person.
* Where both spouses are eligible, each can withdraw up to $20,000 for a total of $40,000.
* Funds can be withdrawn from more than one RRSP as long as the limit is not exceeded.

Guidelines for Repaying the Money

* Must be repaid in at least 15 equal yearly installments to retain a tax deferred status.
* If the participant chooses to pay less than the scheduled annual payments, the amount that is not paid must be reported as income on the tax return for that year.
* Repayments can be made to any RRSP that a plan participant holds not just to the same RRSP issuer.
* The RRSP repayment are not tax deductible.
* RRSP contribution limits and RRSP repayment do not affect each other. It is up to the individual to reduce how much to an RRSP and how much to repay.

For more information about the RRSP Home Buyer's Plan, call Revenue Canada at
"GETTING RESULTS IS OUR BUSINESS!"
HOUSEHOLD BALANCE SHEET

Date

Name of Household


Assets (What you own)
Liabilities (What you owe)

Checking account $_____
Savings account $_____
Investments $_____
Value of house $_____
Home furnishings $_____
Automobile $_____
Cash value of life insurance $_____
Pension holdings $_____
RRSP $_____
Other $_____
$_____
$_____
$_____
$_____
Total assets $_____
Mortgage $_____
Car loan $_____
Unpaid bills $_____
Credit cards $_____
Other debts $_____
$_____
$_____
$_____
$_____
$_____
$_____
$_____
$_____
$_____
Total liabilities $_____


Net worth =


Assets $_____
-Liabilities $_____
LET OUR SERVICE BE YOUR SUCCESS!
HOW YOU SPEND YOUR MONEY PER PAY PERIOD
INCOME (1) Take-home pay $______
(2) Other income, e.g. family allowance, boarders, interest, etc. $______
(3) Part-time job $______
(4) TOTAL INCOME PER PERIOD $______

EXPENSES House-monthly (including vacation home) (5) Rent or mortgage payments (include taxes) $______
(6) Electricity $______
(7) Heat $______
(8) Maintenance & repairs $______
(9) Cable TV/TV/video rental $______
(10) Telephone $______
(11) Insurance $______
Subtotal (divided by the number of pays per month) $______

Transportation-per pay period (12) Car: gas/oil $______
(13) Insurance & licence-yearly, divided by pays per year $______
(14) Repairs (estimated) include service $______
(15) Public transportation $______ $______

Living expenses-per pay period (16) Groceries (include lunch expenses at work, soft drinks, etc.) $______
(17) Clothes $______
(18) Child care $______
(19) Newspapers, magazines, books, video rentals $______
(20) Beverages (alcohol, beer, wine, etc.) $______
(21) Entertainment, eating out $______
(22) Spending money (you, spouse, children) and donations $______ $______

Regular monthly payment (bank loans/savings (23) Savings (bank account, bonds, etc.) $______
(24) Car $______
(25) Furniture $______
(26) Loans $______
(27) Charge accounts/credit cards/legal expenses $______
(28) Other $______
Subtotal $______
(29) TOTAL EXPENSES PER PAY PERIOD $______
INCOME (item #4) $______
minus
EXPENSES (item #29) $______ = $______

HOME INSPECTION
Be aware of any problems before you buy!

Fact:

The average home buyer spends 15-20 minutes walking through a house before making a decision whether or not to make the largest purchase of his/her life.

Why Not Answer Questions Like:

* Is the home structurally sound?
* Are there termites?
* Are there hidden repair costs that will surface after the purchase?
* What are my priorities in terms of renovation and repair?

Result:

* You will become an informed purchaser,
* You will reduce the risks of home ownership,
* You will increase your peace of mind.

What will home inspection service DO?

* Go over every nook and cranny of the house to discover it's true condition!

- Exterior - Roof - Structure - Electrical - Heating - Plumbing - Insulation - Interior

Will Tell You.

* What improvements should be made,
* How much they will likely cost,
* When you should do them.

What you can do?

* Select a qualified home inspector,
* Attend the inspection personally,
* Learn about the technical features of the house,
* Discuss any concerns or plans for changes.
Home Inspection Issues, concerns, tips and information

THE "MLS" LISTING SERVICES

As a member of the "Multiple Listing Service", we have information and access to all properties listed for sale no matter what company may have listed the home (RE/MAX, Royal Le Page, Century 21, etc.).

Through our computer network, on line Broker Load system, daily hot sheets, daily photo printouts and weekly catalogues, we are always up-to-date with the ever changing Real Estate Market.

If the home you require is not currently available, then when it does come on the market, we will be the first to know. you would be the second.

"GETTING RESULTS IS OUR BUSINESS!"

SUCCESS DOESN'T JUST HAPPEN!

When choosing a Doctor, Lawyer or Accountant, people take care and time selecting their choice. It is equally important when dealing with the largest tax free asset, your home, that you choose the right agent to represent your best interests, so.

Why A. Mark Argentino?

* Specializing in the Residential and Investment market place.
* Mortgage financial assistance and advice.
* We are full-time Professionals that care.
* Coast to coast referral network.
* Licensed since "1987".
* Personal Assistant.
* Members of the Canadian Referral Directory.
* Members of the Top Ten Relocation Specialist.
* We offer a 16-point "Action Warranty Plan".
* Mississauga Residence since "1978".
* Members of the Mississauga, Oakville and Toronto Real Estate Boards.


To make today's investment call.
MARK ARGENTINO
IT'S TOMORROW'S SECURITY!
A MUTUAL COMMITMENT
My Commitment to You:

* We will become your personal agent and find you the right house at terms and conditions satisfactory to meet your needs.

* We will act as your legal agent through a buyers agency relationship. This means that we represent you at the offer table and throughout all negotiations.

Your Commitment to Us:

* In return may we ask you for a mutual commitment to work exclusively with me.

* Of course any commitment you make to us is conditional on us doing a good job for you in a professional manner.

- Advertising - Call Us

- Property Signs - Call Us

- Open Houses - Call Us

- For Sale by Owner - We can represent You

WITH YOUR APPROVAL
* Over the next few days, weeks or months, we will spend many hours in analyzing houses for you, doing computer reviews, pre-inspections, consulting and showings.

* All costs involved will be at our expense.

* Please remember that we are on 100% commission and do not get paid until you purchase a home through me.

____________________________ ____________________________
Purchaser Witness

____________________________ ____________________________
REAL ESTATE, THE BEST DECISION YOU

WILL EVER MAKE!

SHALL WE GET STARTED?


GETTING RESULTS IS OUR BUSINESS!

TERMS TO HELP YOU WHEN BUYING A HOME
Adjustments:
Property taxes, electricity, gas fuel and mortgage interest already paid out for future service must be prorated. This can involve an expenditure of several hundred dollars payable when the sale is completed.

Appraisal:
The process of determining the value of the property, usually for lending purposes. This value may or may not match the price of the home.

Broker:
An intermediary between the buyer and seller who is licensed to carry out such activities.

Building Permit:
A certificate that must be obtained from the municipality by the property owner or contractor before a building can be erected or renovated.

Certificate of Location:
A document specifying the exact location of the property and describing the type and size of the house including additions.

Certificate of Search:
A document verifying the transactions registered against the property - e.g. sales, mortgages, etc.

Conditional Offer:
An offer to purchase subject to specified conditions. These conditions could be the arranging of a mortgage, the selling of a present home. Usually a time limit in which the specified conditions must be met is stipulated.

Deed:
The final document prepared by a lawyer or notary to be signed by the seller and purchaser transferring ownership. This document is then registered against the property as evidence of ownership.

Deposit:
A sum of money deposited in trust by the purchaser on making an offer to be held by the broker, lawyer or notary until the closing of the sale.

Discharge:
The removal of all mortgages and other financial encumbrances on a property.

Easement:
The right acquired for access to or over another person's land for a specific purpose, such as for a driveway or public utilities.


Encumbrance:
A registered claim for debt against a property, such as a mortgage.

Equity:
The interest of the owner in a property over and above all claims to the property. It is usually the difference between the mortgage(s) and the " What is Market Value? " of the property.

Holdback:
An amount of money withheld by the lender during the progress of construction of a house to ensure that construction is satisfactory at every stage. The amount of holdback is generally equivalent to the estimated cost to complete construction.

Inspection:
The examination of the house by an expert selected by the buyer.

Insurance:
Before the transaction can be closed, the purchaser must have fire insurance arranged and in effect. A certificate from the insurance company may be required at the closing.

Mechanic's Lien:
A claim against a property for money owing to a supplier, subcontractor or other person or company who has provided labour or materials.

Offer to Purchase:
A written contract setting forth the terms under which a buyer agrees to purchase a property. Upon acceptance by the seller, it forms a contract, which will form the basis for the final document to be prepared by a lawyer or notary. It includes the legal and/or municipal description (this may consist of lot numbers as well as street address), purchase price, closing date, mortgage and terms of repayment and lists specific items included as part of the sale.

Option Agreement:
A document stipulating that, in exchange for a deposit, a specified individual is to be given first chance of buying a property within a specified period of time. If the option-holder does not buy within the specified time, he loses his deposit.



Specification Form:
A document stipulating the kind, quality and sometimes the quantity of materials and workmanship required in the construction of a particular house.

Title:
Evidence of ownership.

Zoning Laws:
Municipal laws restricting the use of land for specific purposes.


MORTGAGE TERMS

Amortization:
Number of fixed payments or years it takes to repay the entire amount of the mortgage loan.

Assumption Agreement:
A legal document signed by a home buyer which requires the buyer to assume responsibility for the obligations of a mortgage made by a former owner.

Balance of Sale:
(See Vendor Financing)

Blended Payments:
Equal payments consisting of both a principal and an interest component, paid each month during the term of the mortgage. The principal portion increases each month, while the interest portion decreases, but the total monthly payment does not change.

Closed Mortgage:
A closed mortgage which does not allow the borrower to repay the loan more quickly than agreed. Payment must be made as specified in the agreement.

Conventional Mortgage:
A first mortgage, uninsured, up to 75% of the appraised lending value or the purchase price of the property, whichever is the lesser of the two, for a term usually from 6 months to five years, after which it is re-negotiated During the term, the rate is fixed and calculated semi-annually. Payments may be made monthly, semi-monthly, Bi-Weekly or weekly, depending on the lender. These mortgages may allow 10%-15% of the principal to be repaid on the first and subsequent anniversary dates.

Debt-service Ratio:
The percentage of the borrower's gross income that will be used for monthly payments of principal, interest, taxes, space heating costs and condominium fees.

Default:
Non-payment of the installations due under the terms of the mortgage(s).

Discharge:
The removal of all mortgages and financial encumbrances on a property.



First Mortgage:
The first mortgage is the portion of the total debt registered against your property which is secured by first call on the property. In other words, if you default, the holder of the first mortgage has first call on the value of the property in order to recover the loan.

Fixed-Rate Mortgage:
(see Conventional Mortgage)

Foreclosure:
A legal procedure whereby the lender obtains ownership of the property following default by the borrower.

High Ratio or Insured Mortgage:
A mortgage loan for between 75% and 90% of the appraised value, or selling price, whichever is less. This type of mortgage is insured against nonpayment by Canada Mortgage and Housing Corporation (a federal government agency) or The Mortgage Insurance Company of Canada, which charge a fee to the borrower.

Interest:
The cost of borrowing the mortgage money. The interest rate stays the same over the term of the mortgage. Higher interest rates mean higher payments.

Leasehold Mortgage:
A mortgage on a home and/or improvements where the land is rented rather than owned. These mortgages must be amortized over a period that is shorter than the length of the land lease.

Mortgage Insurance Premium:
A premium which is added to the mortgage and paid by the borrower over the life of the mortgage. The mortgage insurance insures the lender against loss in case of default on the part of the borrower.

Mortgage Life Insurance:
A form of reducing term insurance recommended for all mortgagors. In the event of the death of the owner or one of the owners, the insurance pays the balance owing on the mortgage. The intent is to protect survivors from losing their home.


Mortgagee:
The lender.

Mortgagor:
The borrower.

Open Mortgage:
A mortgage which can be prepaid at any time, without penalty.

Penalty:
A sum of money paid to a lender for the privilege of prepaying a mortgage in part or in full.

P.I.:
Principal and interest due on a mortgage.

P.I.T.:
Principal, interest and taxes due on a mortgage.

Pre-approved Mortgage:
It means that a prospective home buyer is qualified for a maximum mortgage amount. You'll now know the house price you can afford. You can also make an afford firm on financing, because your mortgage is already arranged. The interest rate is guaranteed for up to 90 days (or until closing, whichever comes first). These services are provided at no cost to you.

Prepayment Option:
The right to prepay specified amounts of the principal balance. Penalty interest may be incurred on a prepayment options.

Principal:
The amount you still owe the lender at any time.

Rate (interest):
The return the lender receives for putting up the money for the mortgage.

Roll-Over Mortgage:
A mortgage loan where the interest rate is established for a specific term. At the end of this term the mortgage is said to "roll over" and the borrower and lender may agree to extend the loan. If satisfactory terms cannot be agreed upon, the lender is entitled to be repaid in full. In this case, the borrower may seek alternative financing.

Second Mortgage:
This is usually at a higher interest rate and represents the difference between the price of the house and first mortgage plus the down payment May be obtained from banks and finance companies or through lawyers or notaries.
agents to agents

Term:
The length of time during which the agreement exists. A mortgage may be amortized over a long period (such as 25 years) with a shorter term (6 months to 5 years or more). After the term expires, you can either repay the balance of the principal then owing or re-negotiate the mortgage at current rates and conditions.

Underwriting Fee:
A sum of money collected by some lenders to offset expenses incurred in the lending transaction.

Variable Rate Mortgage (Floating Rate):
A mortgage where payments can be fixed from one to five years, but the interest rate could change from month to month depending on market conditions. If interest rates go down, the monthly principal is reduced; if rates go up, the monthly payments might not cover the interest owing; and payments may be increased for the next term. Most variable rate mortgages allow prepayment of any amount (with certain minimums) on any monthly payment date and usually without penalty.

Vendor Financing (Balance of Sale):
The seller sometimes takes the mortgage at a rate lower than market rates. Most of these arrangements are not renewable nor transferable to the next owner.
Excellent, I am ready to begin my home search
Mississauga MLS Real Estate Properties & MLS.CA Homes for Sale | All Pages including Mississauga Real Estate Blog all maintained by info@mississauga4sale.com Copyright © A. Mark Argentino, P.Eng., Broker, RE/MAX Realty Specialists Inc., Brokerage, Mississauga, Ontario, Canada L5M 7A1 (905) 828-3434 Google First created - Tuesday, July 16th, 1996 at 3:48:41 PM - Last Update of this website: Sunday, September 1, 2019 9:29 AM
At this Mississauga, (Erin Mills, Churchill Meadows, Sawmill Valley, Credit Mills and/or Meadowvale ) Ontario, Canada Real Estate Homes and Property Internet web site you will find relevant information to help you and your family.
---
Real Estate Market Watch Newsletter
Why Subscribe?
You will receive valuable Real Estate information on a monthly basis - such as: where to find the 'best' mortgage interest rates, Power of Sale Properties and graphs of current house price trends. Plus, you will pick up ideas, suggestions and excellent real estate advice when you sell or buy your next home. Read Past Newsletters before you decide
Privacy-Policy