You are here:

If you are thinking of selling soon, these are all good reasons why you should list your home during the holidays
A common misconception is that trying to sell a home during the holidays is a bad idea. If you are serious about selling, it can be an excellent time to put your home on the market. During the holidays buyers are more serious. They have a different motivation like using vacation time to search for property. They're doing that because they have to buy, rather than want to buy. Remember Christmas is only one day.

10 reasons why you should list your home during the holidays

Most December and early January buyers are particularly serious and very likely facing some sort of deadline.
January is the biggest transfer month of the year and job transferee's use the holidays to house hunt.
Many people want to buy before the end of the year for financial and tax reasons. Investors usually want to close by year-end for tax purposes.
Most sellers wait until spring or summer to list their home. This means that during the winter months your property will have far less competition versus any other time of the year.
Homes show well when decorated for the holidays creating a sense of family and people are much more emotionally drawn to the house, emotion sells.
Many people take vacation around the holidays allowing more time to look for a home.
Remodeling, decorating, appliance installation and other services are more available and at less of a premium.
There is plenty of mortgage money available for buyers.
Lenders aren't as busy and can process mortgage loans faster.
Showings will be fewer and less intrusive, but more likely to be fruitful with motivated, qualified buyers.
Email me a call if you are interested in selling your home during this time of year.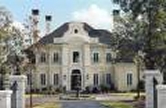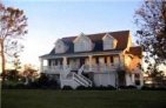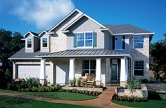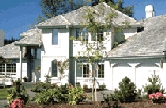 You will find that there are many types of the power of sale and foreclosure homes in Mississauga and surrounding areas. The homes pictured above are similar to many home styles that you will find here in Mississauga and just outside of the GTA. Let me show you how you can find these types of Power of Sale homes and show you how you can afford to move up to your dream home. Please email me at info@mississauga4sale.com Or, you may use this form to sign up to my POS newsletter.
---
Conclusion
The Christmas Season can be an excellent time to sell your house if you are serious about selling!
I wish you and your family all the best during this season and into 2007!
Mark


Mississauga MLS Real Estate Properties & MLS.CA Homes for Sale | All Pages including Mississauga Real Estate Blog all maintained by info@mississauga4sale.com Copyright © A. Mark Argentino, P.Eng., Broker, RE/MAX Realty Specialists Inc., Brokerage, Mississauga, Ontario, Canada L5M 7A1 (905) 828-3434 Google First created - Tuesday, July 16th, 1996 at 3:48:41 PM - Last Update of this website: Monday, January 15, 2018 8:24 PM
At this Mississauga, (Erin Mills, Churchill Meadows, Sawmill Valley, Credit Mills and / or Meadowvale ) Ontario, Canada Real Estate Homes and Property Internet web site you will find relevant information to help you and your family.
---
Real Estate Market Watch Newsletter
Why Subscribe?
You will receive valuable Real Estate information on a monthly basis - such as: where to find the 'best' mortgage interest rates, Power of Sale Properties and graphs of current house price trends. Plus, you will pick up ideas, suggestions and excellent real estate advice when you sell or buy your next home. Read Past Newsletters before you decide
Privacy-Policy