You are here:
Canada's economy ends 2006 on firmer footing - from RBC
Canada's economy grew at a sub-potential 1.4% annual rate in the fourth quarter of 2006, slightly stronger than the 1.2%
growth expected by forecasters. Third-quarter growth was revised up from 1.7% to a 2% annualized increase, matching the second-quarter pace.

The economy ended the year on firmer footing with a 0.4% month-over-month growth rate in December, outpacing monthly gains in both November and October. For the year as a whole, the economy posted a 2.7% real growth rate.
Domestic demand growth slowed in the fourth quarter, while the trade sector supported growth. A sharp drop in the pace of inventory accumulation trimmed about four percentage points off the quarterly growth rate.
Export growth outstripped imports for the first time in six quarters. As a result, the trade sector boosted GDP growth in fourth quarter after the sector trimmed growth in the other three quarters of 2006.
Consumer spending slowed but still held up reasonably well, posting a 3.1% annual increase with most of the strength coming from purchases of services and durable goods. Business fixed investment picked up pace mainly on the back of investment in non-residential structures with spending on machinery and equipment slowing.
The weak spot in the report was the sharp slowing in inventory investment, which has weighed heavily on growth in three of the past four quarters. Non-farm inventories were drawn down for the first time in 10 quarters.
We expect consumer and business spending will accelerate in early 2007 but that trade, which acted as a support to the economy in the fourth quarter, will be a drag once again as import demand outstrips exports. The sharp inventory correction that occurred in 2006 is unlikely to continue in 2007.
Our optimism about the near-term outlook makes it difficult for us to see the slower growth in the fourth quarter affecting the Bank of Canada's policy stance and we expect that the overnight rate will hold steady at 4.25%.
Consumer sentiment continues to sour - University of Michigan index
Consumer sentiment continued to sour in second half of February according to the University of Michigan index of consumer sentiment, with the index dropping to 91.3 from 96.9 in January. The early February report showed that the index slipped to 93.5 from January's elevated level.
Both the current and future indices fell, with the present conditions index dropping 4.6 points and the expectations index falling 6.1 points. This survey runs counter to the upside surprise in the Conference Board's measure, which popped up to a pre-9/11 high in February.
Consumer spending was slightly softer in January and the mixed read on the confidence surveys plus instability in equity markets is likely to prevent consumer activity from matching the very robust pace of late 2006. While the Michigan index stood at its lowest level in five months, it remained above the levels recorded in much of 2006 and does not point to a sharp slowing in consumer activity ahead.
Source: "Financial Markets Monthly", Economics Departnment, RBC Financial Group.
March 2, 2007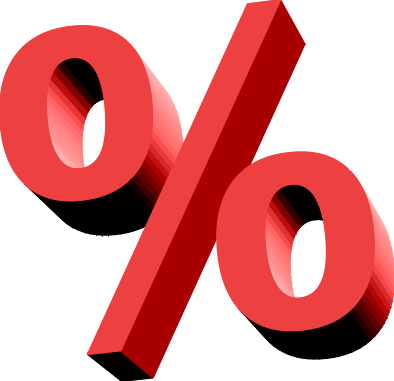 Bottom Line
Today's developments do not point to a dramatic change in the economic landscape.
For more information please contact A. Mark Argentino A. Mark Argentino Broker, P.Eng., Specializing in Residential & Investment Real Estate RE/MAX Realty Specialists Inc. 2691 Credit Valley Road, Suite 101, Mississauga, Ontario L5M 7A1 BUS 905-828-3434 FAX 905-828-2829 E-MAIL info@mississauga4sale.com Website: Mississauga4Sale.com
If you would like to discuss issues like this or other questions you may have, please email me at anytime .

Mississauga MLS Real Estate Properties & MLS.CA Homes for Sale | All Pages including Mississauga Real Estate Blog all maintained by info@mississauga4sale.com Copyright © A. Mark Argentino, P.Eng., Broker, RE/MAX Realty Specialists Inc., Brokerage, Mississauga, Ontario, Canada L5M 7A1 (905) 828-3434 Google First created - Tuesday, July 16th, 1996 at 3:48:41 PM - Last Update of this website: Monday, January 15, 2018 8:24 PM
At this Mississauga, (Erin Mills, Churchill Meadows, Sawmill Valley, Credit Mills and / or Meadowvale ) Ontario, Canada Real Estate Homes and Property Internet web site you will find relevant information to help you and your family.
---
Real Estate Market Watch Newsletter
Why Subscribe?
You will receive valuable Real Estate information on a monthly basis - such as: where to find the 'best' mortgage interest rates, Power of Sale Properties and graphs of current house price trends. Plus, you will pick up ideas, suggestions and excellent real estate advice when you sell or buy your next home. Read Past Newsletters before you decide
Privacy-Policy