You are here:

Please note: This property below is now sold or no longer available, see my current listings. This is an archived listing and I leave this property on my website so you may may see my previous sold listings as well as research homes in and around this particular area. If you would like more information on the value of homes in this area, please browse to this page of my site.
You can see my current listings of properties at this link
---
Outstanding Daniel's Townhome with finished basement for rent on Rio Court
Located across from The Erin Mills Town Centre, end unit townhome with finished basement!
The rear yard of the unit is completely fenced (for child safety and security)
The patio doors open into a large park and playground area, with play equipment etc.
The unit comes with 5 newer (2002) appliances
Single car garage
Separate storage area in basement, 3 piece bathroom in basement
2 piece powder room on main floor
2 full baths upstairs - including ensuite in master bathroom.
The unit also comes equipped with central air and central vacuum, painted in neutral colours throughout and quality broadloom throughout.

| | |
| --- | --- |
| First Floor | Second Floor |
| | |
MAIN FLOOR
Living/Dining Room: 16'6"x9'0"(16'4")
Kitchen: 9'9"(7'2")x12'8"
Garage: 9'0"x19'9"
SECOND FLOOR
Main Bedroom: 14'4"x12'4"
Bedroom 2: 9'8"x12'0"
Bedroom 3: 9'6"x10'0"

Location

Questions? Or need more information? Send Mark an E-mail or phone him at 905-828-3434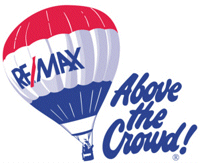 Mississauga MLS Real Estate Properties & MLS.CA Homes for Sale | All Pages including Mississauga Real Estate Blog all maintained by info@mississauga4sale.com Copyright © A. Mark Argentino, P.Eng., Broker, RE/MAX Realty Specialists Inc., Brokerage, Mississauga, Ontario, Canada L5M 7A1 (905) 828-3434 Google First created - Tuesday, July 16th, 1996 at 3:48:41 PM - Last Update of this website: Thursday, February 1, 2018 9:30 AM
At this Mississauga, (Erin Mills, Churchill Meadows, Sawmill Valley, Credit Mills and or Meadowvale ) Ontario, Canada Real Estate Homes and Property Internet web site you will find relevant information to help you and your family.
---
Real Estate Market Watch Newsletter
Why Subscribe?
You will receive valuable Real Estate information on a monthly basis - such as: where to find the 'best' mortgage interest rates, Power of Sale Properties and graphs of current house price trends. Plus, you will pick up ideas, suggestions and excellent real estate advice when you sell or buy your next home. Read Past Newsletters before you decide
Privacy-Policy