E-mail Mark for more information on this home

or call at 905-828-3434 or see map for directions.
Mattamy Built End Unit Freehold Townhome for rent at 129 Lavery Heights in Milton
Exellent south facing townhome!
The unit comes with 5 appliances
Beautifully Upgraded 3 Bedroom, 2.5 Bath
Greenpark Freehold Townhouse In Desirable Milton Trails
Double Door Entry & Vaulted Foyer
Updated Cabinetry, Custom Travertine Backsplash & Granite CountersEat In KitchenLaminate Flooring in LR
Luxurious Master Ensuite With Soaker Tub & Shower
Parking For 3 Cars (2 In Driveway One in Garage).
Landscaped & Fenced Yard.
Freshly Decorated In Designer Colors.
Extras:Fridge, Stove, Over Range Microwave, Built-In Dishwasher, Washer & Dryer, Central Vacuum & Equipment, Window Coverings & Blinds Included for Tenants Use.
Great Open Concept Layout
Great Unit And Area
All Blinds And Window Coverings
Utilities And Water Heater Rental Extra
These are the minimum requirements to be considered for acceptance for this rental property:

Immediately upon acceptance of lease agreement the landlord would require first and last months rent in the form of a bank draft - this draft is payable to RE/MAX and we hold it in trust for you until the closing date
Lease Term: 1 Year or longer
Rental Application - completely filled out is Mandatory - sample blank rental application
Employment Letter required and/or salary confirmation
References are Required - two different people
Credit Check
Previous Landlord contact information, if applicable
Floor Plan of this property
Click this link to see the floor plan for this unit in pdf format
Click on any of the pictures below to see a larger photo
See the MLS listing of this Property
Survey of the Property
- I have a copy of the survey, please use this link to open the survey in pdf format

NEED MORE INFORMATION?
CALL MARK ARGENTINO @ (905) 828-3434
email Mark at info@mississauga4sale.com

Questions? Or need more information? Send Mark an E-mail or phone him at 905-828-3434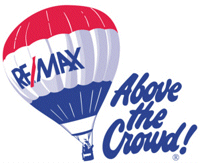 ---
Real Estate Market Watch Newsletter
Why Subscribe?
You will receive valuable Real Estate information on a monthly basis - such as: where to find the 'best' mortgage interest rates, Power of Sale Properties and graphs of current house price trends. Plus, you will pick up ideas, suggestions and excellent real estate advice when you sell or buy your next home. Read Past Newsletters before you decide
Privacy-Policy

Mississauga MLS Real Estate Properties & MLS.CA Homes for Sale |All Pages including Mississauga Real Estate Blog all maintained by Copyright © A. Mark Argentino, P.Eng., Broker, RE/MAX Realty Specialists Inc., Brokerage, Mississauga, Ontario, Canada L5M 7A1 (905) 828-3434 Google First created - Tuesday, July 16th, 1996 at 3:48:41 PM - Last Update of this website: Saturday, June 13, 2015 12:01 PM
At this Mississauga, (Erin Mills, Churchill Meadows, Sawmill Valley, Credit Mills and - or Meadowvale ) Ontario, Canada Real Estate Property Internet web site you will find relevant information to help you and your family.