You are here:

These are pictures of our two boys, Lucas and Evan, most photos taken at the cottage beginning in 1997 then 2003 and 2004 and finally 2006!

1997 at the dock after catching some big perch, Evan on the left, Lucas on the right
2003 at the dock with a nice small mouth bass, Evan on the left, Lucas on the right

2004 at the cottage, Evan on the left, Lucas on the right

Lucas on the left and Evan on the right in 2006 camping at Sibbald Point - the boys get bigger, but the fish don't seem to grow!
Lucas on the left, spring of 2008
Evan's new passion, Rugby! fall of 2008
Below shows how they have grown up, Evan is 22 and Lucas is 25, crazy how quick it all went! :-)
---


Questions? Or need more information? Send Mark an E-mail or phone him at 905-828-3434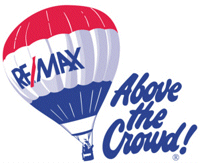 Mississauga MLS Real Estate Properties & MLS.CA Homes for Sale | All Pages including Mississauga Real Estate Blog all maintained by info@mississauga4sale.com Copyright © A. Mark Argentino, P.Eng., Broker, RE/MAX Realty Specialists Inc., Brokerage, Mississauga, Ontario, Canada L5M 7A1 (905) 828-3434 Google First created - Tuesday, July 16th, 1996 at 3:48:41 PM - Last Update of this website: Friday, December 1, 2017 10:13 PM
At this Mississauga, (Erin Mills, Churchill Meadows, Sawmill Valley, Credit Mills and - or Meadowvale ) Ontario, Canada Real Estate Homes and Property Internet web site you will find relevant information to help you and your family.
---
Real Estate Market Watch Newsletter
Why Subscribe?
You will receive valuable Real Estate information on a monthly basis - such as: where to find the 'best' mortgage interest rates, Power of Sale Properties and graphs of current house price trends. Plus, you will pick up ideas, suggestions and excellent real estate advice when you sell or buy your next home. Read Past Newsletters before you decide
Privacy-Policy