You are here:
National Do Not Call List Information pagefor Federal Canada (DNCL) now gives you a choice about whether to receive unsolicited telemarketing calls
The Canadian Federal Government has just implemented a National Do-Not-Call List. This means that if you want to stop the telemarketers from calling you at home, then all you have to do is register your number at this link below and they must stop calling you.
Federal Do Not Call List Registry

No Sales Phone Calls Policy of A. Mark Argentino
What's more annoying then sitting down for dinner and your phone rings? If you are like me, you think, "Should I answer it or let the answering machine get it". My theory is that if the callers really wanted to speak with us they would leave a message on my answering machine so we could call them back!
If you don't use telephone filtering devices you are probably also too nice to slam down the phone as you would like to do. Instead, you wait for the one small break in the "pitch" before you politely tell them you are not interested. Then all you hear are their many scripted responses to your objections.
I try in all my Real Estate communications to be professional. I can not imagine doctors, attorneys, accountants, or any other Professional calling you to solicit your business! Professionals do not cold call people to solicit business, that's what salespeople do. Professionals build their business by repeat business and referrals from satisfied past clients.
You have many alternative methods of contacting me, read them all here. I usually pick up my email about 5 times per day, so you will not have to wait long for an answer from me. I am almost always reachable via my cell phone because I answer my own phone. I don't have an assistant who screens your calls. I will answer your phone call unless I am already on the phone. Your call does not fall into the "voice mail pit", your call will be returned.
I do not call anyone who has visited my Web Site and requested information via any of my forms -- unless we've established a relationship or they ask me to call. PERIOD!! You can read my privacy statement.
Email is a far more effective and efficient means of communication. Plus it never interrupts your dinner or leisure time. By the way, I will never sell or give your email address/info to anyone, trust me!
I designed this website with you, the Internet User in mind.
I believe that the reason you are visiting my website is to educate yourself and gather all the information to help you make the best decision for yourself and your family, not to be "sold" something. I don't like browsing websites when all they want to do is gather my personal information or fill out a form with my name, email address, my home address and (all my bank account numbers - just kidding, before they give me any information, but you know what I mean) more, just to get a little more detailed information. Forget it, I click that 'back' button before I can blink my eye.
I believe that you are the type of person (or will be) who wants to be more knowledgeable about the real estate transaction and you prefer to take a more "hands on" approach to buying/selling your home.
I believe that whether or not you decide to hire me to represent you, you will benefit from the information and services I have provided on this website which in turn, benefits the real estate community as a whole.
Of course, I would love to represent you! Let's face it -- I didn't build this website to help other agents sell or market more homes! I built it to give you all the information so you can make an informed decision the next time you buy or sell your home. However, I believe in building my business through relationships and referrals, not high-pressure sales tactics and thus, this website will benefit everyone who uses it.
I wish you all the best of success and happiness in life.
A. Mark Argentino

Do Not Call List Registry - CANADA Do Not Call List
The "do-not-call" list in Canada is operated by the Canadian Marketing Association (CMA). CMA members, who account for about 80 percent of direct response sales in Canada, want to present offers only to those consumers interested in their products and services and are happy to comply with requests for name removal.
People can register on the Canadian Do Not Call List to have their names removed from marketing lists in Canada held by CMA members. This will reduce the number of marketing offers they receive by mail and telephone.
http://www.the-cma.org/consumer/donotcall/dnc_service.cfm
http://www.the-cma.org/consumer/donotcontact.cfm
Canada CRTC and telemarketing information

Questions? Or need more information? Send Mark an E-mail or phone him at 905-828-3434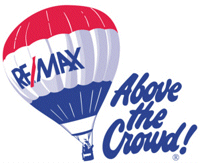 Mississauga MLS Real Estate Properties & MLS.CA Homes for Sale | All Pages including Mississauga Real Estate Blog all maintained by info@mississauga4sale.com Copyright © A. Mark Argentino, P.Eng., Broker, RE/MAX Realty Specialists Inc., Brokerage, Mississauga, Ontario, Canada L5M 7A1 (905) 828-3434 Google First created - Tuesday, July 16th, 1996 at 3:48:41 PM - Last Update of this website: Thursday, February 1, 2018 9:30 AM
At this Mississauga, (Erin Mills, Churchill Meadows, Sawmill Valley, Credit Mills and or Meadowvale ) Ontario, Canada Real Estate Homes and Property Internet web site you will find relevant information to help you and your family.
---
Real Estate Market Watch Newsletter
Why Subscribe?
You will receive valuable Real Estate information on a monthly basis - such as: where to find the 'best' mortgage interest rates, Power of Sale Properties and graphs of current house price trends. Plus, you will pick up ideas, suggestions and excellent real estate advice when you sell or buy your next home. Read Past Newsletters before you decide
Privacy-Policy