You are here:

Malton of Mississauga
Malton is one of the neighbourhoods within the city of Mississauga, Ontario, Canada, located to the northwest of Toronto. The neighbourhood has a population of approximately 36,400 as of 2002. Roughly speaking, Malton is bounded by Highway 427 and Finch Avenue to the east, the Brampton city border along Steeles Avenue to the north, Airport Road to the west, and the CN rail line to the south. The oldest portion of Malton (the former Police Village of Malton) is located on the northwestern corner of Airport and Derry Roads.

Malton first came to prominence during World War II as the site of Toronto's major airfield, which hosted British Commonwealth Air Training Plan facilities, as well as aircraft manufacturing operations (originally National Steel Car, and later Victory Aircraft). While the Malton of today bears little resemblance to the Malton of the 1940s, homage to this heritage is paid in a few rather innocuous ways. There are streets to the north of the village with names referencing the war, including Victory, McNaughton (Andrew McNaughton, commander of the Canadian Armed Forces in the UK), Churchill and Lancaster (Avro Lancasters were built at Victory Aircraft from 1943 to 1945).
Post-war, Malton continued to be associated with aircraft manufacture, as Avro Canada took over the Victory Aircraft plant, and established Orenda Engines as its aircraft engine manufacturing division. After the cancellation of the Avro Arrow program in 1959, the plant was subsequently operated by de Havilland Canada, McDonnell Douglas Canada, and Boeing Canada before being demolished in 2005.
The predominantly British town saw an influx of Italian and Polish immigrants from the immediate post-war period through the 1960s, and its proximity to Pearson International Airport (which was formerly known as Malton Airport) made it a magnet for immigrants from India, Pakistan and various other Asian nations since the 1970s and continues to do so into the present day.
Originally on the border (Airport Road) between Toronto Gore and Toronto Townships, Malton was ceded to Toronto Township in 1952, and then incorporated into the town (1967), then City of Mississauga in 1974, it is now a working-class neighbourhood comprised of Caribbeans/West Indians, Sikhs from the Indian province of Punjab who have built a large temple and community centre on Airport Road; although like other parts of the Greater Toronto Area, Malton is home to many people of many nations.
In addition to the airport, Malton has great importance as a transportation link between Toronto and its suburbs to the west, particularly Brampton and the other parts of Mississauga. Among other things, the tiny neighbourhood borders the airport, Brampton, Vaughan and Etobicoke. As such, it is very strategically placed and important to the flow of people and goods throughout the Greater Toronto Area.
Content
1 Interesting and Important Facts
2 Developments
3 Famous people from Malton
Interesting and Important Facts

Sign that welcomed people upon their entry to Malton. Sign has been missing for a few years.The Avro Arrow, the first Canadian made supersonic military jet, was first created in Malton. Malton was also the home of the world's second (and North America's first) jet transport aircraft, the Avro Jetliner.
The sign that stood welcoming people to the Malton Village has been missing for a few years now. The sign is styled using a template that all City of Mississauga parks and communities use to display names of such communities and parks. It had even become something of a monument for local youth who would inscribe their names and tags in it as an almost right of passage. This particular sign stood on Derry Road on the north side of the street between Rexwood Road and Goreway Drive when driving westbound. No plans have been discussed in public of when the sign will be replaced.
Developments
The two newest developments in Malton are located on Rexroad Road. Both of these developments consist of townhouse complexes of various sizes. The complex located at 7115 Rexwoad Road contains two-storey units with basements while the complex located east on Rexwood Road closer to Derry Road contain three-storey units with no basement. A new apartment building development is being built on the east side of Goreway Drive almost immediately north of the traffic lights on Morningstar Drive.
Famous people from Malton
Paul Coffey, member of Hockey Hall of Fame..
Mike Peca, former captain of the Buffalo Sabres.
George Stroumboulopoulos, who has worked for such radio and television stations as 102.1 The Edge and The Fan in Toronto, and the Canadian 24 hour music station, Much Music. Stroumboulopoulos currently hosts CBC Newsworld's The Hour, and co-hosts a weekly radio show on Standard Broadcasting's CFRB in Toronto and CJAD in Montreal.
Most of the information on this page is used with permission from wikpedia, for most current information, please browse to wikpedia on Mississauga

See some of these neighbourhoods on Google maps
See more Google Maps at this website
· Townhomes in Erin Mills
· NEW!Churchill Meadows Townhomes
· All Mississauga Townhomes
· Townhomes in Meadowvale
· Townhomes Central Mississauga
· All Condos in Mississauga
· Condos in West Mississauga
· Condos near #10 and Eglinton
· Condos South&East of Square1
· Condos Square One & Webb Dr
· My Recent Sales
· My Listings Only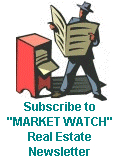 Mississauga MLS Real Estate Properties & MLS.CA Homes for Sale | All Pages including Mississauga Real Estate Blog all maintained by info@mississauga4sale.com Copyright © A. Mark Argentino, P.Eng., Broker, RE/MAX Realty Specialists Inc., Brokerage, Mississauga, Ontario, Canada L5M 7A1 (905) 828-3434 Google First created - Tuesday, July 16th, 1996 at 3:48:41 PM - Last Update of this website: Monday, January 15, 2018 8:24 PM
At this Mississauga, (Erin Mills, Churchill Meadows, Sawmill Valley, Credit Mills and / or Meadowvale ) Ontario, Canada Real Estate Homes and Property Internet web site you will find relevant information to help you and your family.
---
Real Estate Market Watch Newsletter
Why Subscribe?
You will receive valuable Real Estate information on a monthly basis - such as: where to find the 'best' mortgage interest rates, Power of Sale Properties and graphs of current house price trends. Plus, you will pick up ideas, suggestions and excellent real estate advice when you sell or buy your next home. Read Past Newsletters before you decide
Privacy-Policy