You are here:

Agreement of Purchase and Sale (commonly called Offer to Purchase)
Next Step in the Buying Process
Understanding the Agreement of Purchase and Sale (for use in the Province of Ontario) (which is sometimes commonly referred to the Offer to Purchase) is essential once your house hunting expedition is a success! You have finally found the perfect home, one that satisfies your needs, most of your wants and best of all, fits your pocketbook. Now comes one of the most important phases of your home-buying experience: making an offer to purchase the home.
The offer you make is a precisely worded document that sets out the terms and conditions between the buyer and the seller. Once the offer is made by you and accepted by the seller, and after any conditions or terms of the offer are met and/or removed, the offer becomes a legally binding contract. This means that the buyer and the seller are contractually obligated under law to hold up to both ends of the agreement and complete the transaction. For that reason, you must be very sure you understand what's in your offer before you sign it.
A properly drafted offer should leave no room for interpretation. It should contain everything that is important to you about the home and the transaction. For example, if the MLS listing states that the washer and dryer are included in the sale, put that fact into the offer. How about that children's play set in the backyard or satellite dish or above ground pool? If you want to be sure it's sold with the house, put it in writing in your offer. Having a written agreement about these things before you sign the offer will avoid complications later.
Preparing the offer
If this is the first time you've purchased a home, you probably have never seen an Offer to Purchase Form before. No need to worry, I am very knowledgeable about this subject and will prepare your offer taking into account all the factors that are important to you. Fortunately, I don't have to reinvent the wheel every time there's an offer to be drafted. Standard Agreement of Purchase and sale forms are used by almost all real estate boards in Ontario. Typically, we all use an agreement of purchase and sale that has been drawn up by the Ontario Real Estate Association (OREA). The wording on these forms has been thoroughly reviewed and tested through the legal system and is broadly accepted.
That doesn't mean, however, that your specific offer cannot also include special terms and/or conditions that you want. Every sale/purchase is different, and your offer will contain the wording that suits your needs.
Let us look closer at some of the specific areas in the Offer the Purchase agreement that will be custom tailored to fit your specific needs.
Purchaser
The purchaser is you. If you're buying the property with a spouse or other partner, each of your names should be listed exactly as you will want them to appear on the ownership document (deed) when the property is yours. This makes it easier for your solicitor when it comes to the actual closing date of the sale.
Vendor or Seller
That's the seller of the property. If jointly owned, each seller's name should be listed in full, exactly as shown on the existing ownership document.
Real Property
This is the exact legal description of the property you intend to purchase. It should include the postal address, lot and plan number, as well as frontage and depth dimensions. Part of my job and your lawyers job is to make sure the property description is specific and accurate. This is most important to you and your bank.
Purchase Price
The price you are offering for the property.
Deposit
When you submit an offer to purchase, normally you are requested to include a deposit to demonstrate a serious intent to buy the property. This deposit usually is in the form of a cheque from you payable to the listing broker (in trust for you on your behalf and remains your money until closing date), who will place it in a trust account until the sale is completed. Your deposit provides the seller with some assurances that you will go through with the sale when the day of completion arrives. It is NOT automatic that you lose the deposit if for some reason the transaction is not completed on the agreed upon date. The deposit is your money until you, your lawyer, you and the seller or another governing body decides where it should go.
NOTE: the deposit is not the same thing as the down payment. However, when an agreement is reached and the transaction is competed the deposit will be credited in full towards the purchase price as part of your down payment. There is no standard amount for a deposit, but the size of your deposit says something about how serious you are about buying the home.

Clauses that are specifically inserted into the agreement
As I mentioned above, every transaction is unique, so space has been provided (sometimes on a second page, called a schedule to the agreement) for any provisions that you want specifically inserted into your offer. Sometimes these provisions are stated in the form of "conditions" to the agreement. Conditions are generally inserted at your request and for your protection. If a condition is not satisfied with the time allowed, your offer is not longer valid and your deposit will be returned.
One of the reasons you require an experienced agent like myself to draw up your agreement of purchase and sale is to ensure that all the 'standard' clauses are inserted into the offer for and on your behalf as well as other 'special' clauses that I will recommend be inserted into the offer for your protection and benefit. My thirty plus years of experience has given me much insight into the intricacies that are involved when drafting and submitting an offer and I will guide you and make recommendations along the way. Again, this is for your benefit.
Often, for example, you may wish to insert a condition in the offer to purchase that is subject to you successfully arranging a specific amount of money required for financing at through the lender or bank of your choice. Conditions must always be satisfied by a specific date or within a certain time.
You could submit an unconditional offer that is signed by you and accepted by the seller and this would immediate become a legal and binding contract on both parties. However, if the seller accepts an offer containing one or more conditions, the contract is subject to those conditions. When we remove (or what is called 'waive' the conditions) all of the conditions once you are satisfied they have been met, the offer you made becomes a firm and binding agreement of purchase and sale.
Keep in mind that if the seller receives two offers at or near the same purchase price, and one contains conditions and the other offer does not contain any conditions, the seller may well be inclined to accept the unconditional offer. I will advise you and your lawyer can counsel you on the use of the wording of conditional clauses.
Chattels included and Fixtures excluded
In order to attract buyers, it is common for sellers to include (in the selling price) some removable items (which are called chattels) that are not normally considered part of the dwelling itself. These are movable or removable pieces and items of personal property. Some examples are; the fridge, stove, washer, dryer, microwave oven, window coverings, carpets, electric garage door openers, central vacuum and equipment, central air conditioners, lawn shed or lawn equipment and these chattels must be listed in the agreement of purchase and sale as items to be included with the sale, otherwise they could potentially be removed by the vendor.
Fixtures are permanent improvements to a property that normally stay with the property as part of the sale. However, it isn't always clear what constitutes a fixture or a chattel or whether it will stay. For example, the seller will naturally want to retain a dining-room chandelier that is a family heirloom. Since the chandelier could be defined as a fixture, it must be listed as an exception in the offer, otherwise it will be included with the sale. From a legal standpoint, if it is a fixture and not mentioned in the agreement as a 'fixture excluded', it is then considered part of the purchase price and included in the sale.
If there is any doubt in your mind as to whether chattels are fixtures and part of the agreement, specifically list the items you are concerned about in writing and include them in your offer. Where appropriate, give make and model numbers, or describe the items by colour and location or at least make note of these specifics during our home inspection. Home Inspection Issues, concerns, tips and information Leave nothing to chance. You will avoid surprises and heartache later, when you take possession of the home.
Irrevocability of the offer
This is the period during which you leave the offer open for consideration by the seller. If you are not notified before the precise time and date specified that your offer has been accepted, the offer becomes "null and void" (no longer valid). I will help you in determining how long we should let the seller think about your offer, but it is often a period of less than 24 hours.
Completion Date
This date, often referred to as the "closing date" is the glorious day when you and the seller complete the transaction. All documentation is filed, all monies are paid our - and the property becomes yours! Closing dates are often scheduled for 30-60 days from the date of the agreement (and some as long as 90 days or possibly longer), although this period will vary depending upon your circumstances. I will help to negotiate a mutually acceptable closing date.
Time to examine title
When buying a home, you are really paying for ownership rights that go along with it. The "title" is the legal evidence of ownership, and you want to be sure your lawyer has time to search the seller's title to make sure it is free of restrictions. If the seller's doesn't have title to clear ownership, there may be complications in transferring title to you on the closing date. We will give your lawyer as much time as possible to search title prior to completing the transaction. Also, it is a good idea to speak with your lawyer about Title Insurance.
Involve Your Lawyer - Solicitor
You may want to have your lawyer review the offer before you sign and submit it to the seller and this is not only urged by me, but recommended. You may ask why should I do this, given all of my experience submitting offers? Because when the agreement of purchase and sale is finalized , you and the seller are legally responsible for what the offer says and it never hurts to get a second (and legal) opinion on the drafting of the agreement of purchase and sale. Many purchasers choose not to have it reviewed by their solicitor, but this is your choice.
If you believe you will miss an opportunity to buy a home because you have to wait for your lawyer to review the offer, there is a simple solution. I may be able to insert a condition in the offer that is subject to a satisfactory review of the wording by your lawyer, usually within a period of 24 hours, can be appropriate. Most lawyers are very responsive to your request and all have access to fax machine for this purpose, so they can look at the offer right away. Don't expect your lawyer to comment on the value of the property, their job is to review the agreement of purchase and sale and to ensure your rights are protected.
In Conclusion
The Agreement of Purchase and Sale is a document that outlines the terms and responsibilities of the buyer and seller of real estate in Ontario. It is a contract in which the you make an offer to the seller ( generally through a real estate agent if for a resale home) a certain price for the seller's home, and if the seller accepts your Offer within a stipulated time limit, it becomes a binding agreement on all the parties concerned and you have bought the home! Your Offer may be subject to certain conditions, such as, conditional upon you arranging satisfactory mortgage financing, or conditional upon you obtaining a satisfactory report from a home inspector that you hired to look over the home, or even conditional upon you selling your present home, etc. If the conditions are satisfied (or waived) within a specified time limit, your Offer becomes a binding contract. Often the agreement of Purchase and Sale is called an Offer until it is accepted by both parties.
If you have any other specific questions or require further information regarding making an Offer or Agreement of Purchase and Sale, please contact me via email or phone me at 905-828-3434
Next Step in the Buying Process

Questions? Or need more information? Send Mark an E-mail or phone him at 905-828-3434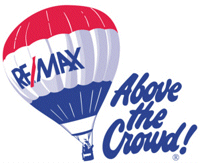 Mississauga MLS Real Estate Properties & MLS.CA Homes for Sale | All Pages including Mississauga Real Estate Blog all maintained by info@mississauga4sale.com Copyright © A. Mark Argentino, P.Eng., Broker, RE/MAX Realty Specialists Inc., Brokerage, Mississauga, Ontario, Canada L5M 7A1 (905) 828-3434 Google First created - Tuesday, July 16th, 1996 at 3:48:41 PM - Last Update of this website: Monday, January 15, 2018 8:24 PM
At this Mississauga, (Erin Mills, Churchill Meadows, Sawmill Valley, Credit Mills and / or Meadowvale ) Ontario, Canada Real Estate Homes and Property Internet web site you will find relevant information to help you and your family.
---
Real Estate Market Watch Newsletter
Why Subscribe?
You will receive valuable Real Estate information on a monthly basis - such as: where to find the 'best' mortgage interest rates, Power of Sale Properties and graphs of current house price trends. Plus, you will pick up ideas, suggestions and excellent real estate advice when you sell or buy your next home. Read Past Newsletters before you decide
Privacy-Policy